Surrey wildlife rangers tweet from field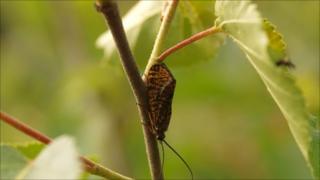 Wildlife rangers are turning to social media to give insights into their day-to-day work which mostly goes unseen.
Surrey Wildlife Trust (SWT) said it currently chatted to thousands of people on social media to share news and answer questions.
But because many staff worked outside and away from the office, much of their crucial work went unreported, it said.
Smartphones have been handed out to four staff who are tweeting from the field on Saturday, SWT said.
They are using the trust's existing Twitter feed.
Digital marketing officer Marcus Wehrle said the trust wanted people to know how it spent their donations, and also hoped to reach a younger audience.
Rangers will be sending news, pictures and footage of everything from community pond building events to the "amazing wildlife" spotted on the trust's sites, he added.
The trust's sites cover 10,000 acres of the county and include Norbury Park, Newlands Corner and Chobham Common, which is said to be the largest national nature reserve in the South East.