'Oldest' bookshop in Surrey shuts its doors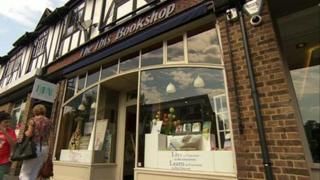 A bookshop that claims to be the oldest in Surrey has closed its doors permanently.
The Ibis Bookshop, in Banstead High Street, has been hit by increased rent and running costs, along with competition from online retailers.
A campaign to raise £400,000 to buy the freehold of the building was unsuccessful.
Linda Jones, the bookshop's owner, said she would concentrate on her internet business.
She said she hoped Bookjuice would compete with online retailer Amazon by offering free local delivery.
The bookshop has been described by residents as a "local institution" at the heart of the town, with one customer coming in every day just for "a cup of tea and a chat".
It opened in 1938.