Thousands respond to Guildford plan proposals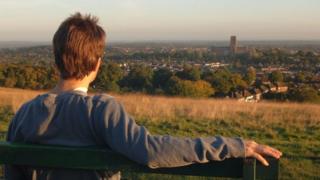 More than 20,000 comments have been received during a public consultation on a Surrey town's local plan.
Guildford Borough Council has published the responses to its proposals which closed in November.
The replacement, called Guildford 2031 by the council, will be issued in draft form in May.
Following further public consultation it will be submitted for approval in January 2015. The last local plan was published in 2003.
Comments have been received from residents, businesses, organisations and developers, the council said.
Councillor Monika Juneja, member for planning, said: "We must now find a way to balance the views of local people, the evidence studies, and the future needs of our borough."
During consultation sessions targeted at people between the ages of 16 and 35, many suggested greenfield sites be considered for housing.