Surrey County Council leader 60% pay rise 'unacceptable'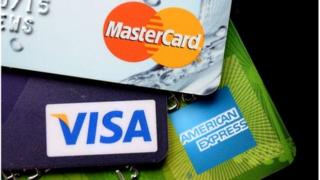 A decision by the ruling Conservative group on Surrey County Council to award a 60% pay rise to the leader has been slammed as unjustifiable.
The figures were based on recommendations from an independent remuneration panel (IRP), but some were changed at the full council meeting.
Labour, Lib Dem, Green, Residents' Association (RA), Independent and UKIP members criticised the move.
The Conservative deputy leader said pay had not changed for over a decade.
The IRP recommendations included 81 councillors' basic allowances rising from £11,791 to £12,418, the leader's allowance rising from £27,000 to £35,548, the deputy leader's allowance increasing from £19,500 to £30,333, and eight cabinet members' allowances rising from £16,500 to £22,151.
Three opposing groups - RA, Independent and UKIP - criticised the Conservatives for tabling changed figures at the meeting without notice.
They said the new scheme would see the leader's pay rise from £27,000 to £43,000, while his deputy would see his pay rise from £19,500 to £31,250.
Peter Martin, the council's deputy leader, said some figures were the same, some were reduced and some had increased from the original recommendations.
Defending the increases, he said pay and allowances for members had not changed in 12 years. He said the rises were recommended by an independent panel and the figures reflected "considerable new responsibilities" taken on by council leaders and were in line with neighbouring authorities.
'Does not look good'
Liberal Democrat councillor Hazel Watson said recommended increases for the leader and deputy leader were already unacceptable and then the Conservative group went further "in forcing through an astonishing 60% increase for both".
She said the move was "very insensitive and inappropriate" at a time when council services to Surrey had been cut and many residents had received little or no pay increases.
Labour councillor Robert Evans said: "This increase is out of all proportion and it cannot be justified to anyone. Many families are struggling with a cost of living crisis and would love a 6%, let alone a 60%, pay increase."
Nick Harrison, RA and Independent leader, said: "Most of the panel's recommendations were rejected or twisted in such a way that they favour the executive roles within the council."
UKIP councillor Helena Windsor said: "When you contrast it with the sort of pay rises ordinary working people are receiving, if they are getting pay rises, [and] in particular our staff, it does not look good."
Green Party councillor Jonathan Essex said: "It's totally unacceptable, totally - almost ugly - in today's climate that we can be leaving a £19m hole in the adult social care bill, taking £200,00 out of local community charities, and then awarding councillors another £170,000."