'Tired teenagers' at Surrey school to start lessons later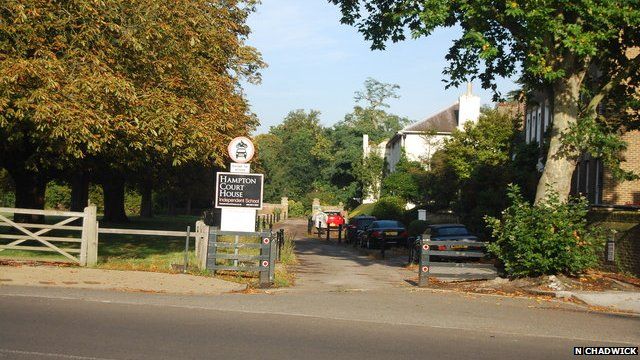 Sixth formers at a private school in Surrey are to begin their lessons in the afternoons to allow them to sleep later in the mornings.
Hampton Court House, in East Molesey, said the change to 13:30 from the usual time of 09:00 will be more productive and less stressful for students.
The pioneering decision will mean that A-level classes will finish at 19:00.
Teenagers have a biological disposition "to going to bed late and struggling to get up early", the school said.
Headmaster Guy Holloway added that scientific evidence had shown that many did not sleep sufficiently during the week, causing a "significant impact on teenage cognition and mental and physical health generally".
Gabriel Purcell-Davis, 15, currently in year 10 and who will be one of the first to undertake the new routine, said: "I want to wake up in my bed, not in my maths lesson."
Sleep expert Professor Francesco Cappuccio said everyone had a "ticking biological clock" that regulated a natural instinct to wake up and to go to sleep, but this was delayed in teenagers.
Professor Cappuccio, a professor of cardiovascular medicine and epidemiology at the University of Warwick Medical School, said the "delayed-phase clock" meant teenagers tended to wake up later in the morning and go to bed later, although this usually disappeared as they grew older.
He said: "If we are sleepy, important functions like attention, ability to learn, and other executive functions are impaired...
"This is one of the reasons why often some individuals, when forced to perform against their biological clock, may find it difficult, [leading to] bad performance or even bad behaviour with even some long-term consequences."
Professor Cappuccio said Hampton Court House's move was a "courageous decision" which would be likely to "maximise their learning experience in a 24/7 society".
"This is a worthy natural experiment and it would be of interest to compare the results of this cohort of pupils with those of previous years," he added.
Related Internet Links
The BBC is not responsible for the content of external sites.