Sussex drink-driver caught twice in two days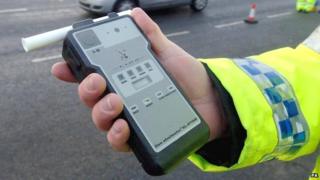 A woman who was caught drinking and driving twice in two days has been banned from driving for three years.
Charlene Palmer, 33, of Saltdean Vale, Saltdean, was first arrested in Seaford by police on Monday. She was caught again the following day in Eastbourne.
Palmer was ordered to pay fines totalling £330, a £20 victim surcharge and costs of £85, after also admitting one count of driving without insurance.
Sussex Police are running a month-long campaign to tackle drink-driving.
Eleven motorists have been charged in the first three days of force's Operation Dragonfly, which began at the start of June.