Shepperton Eco Park criticised over delays in construction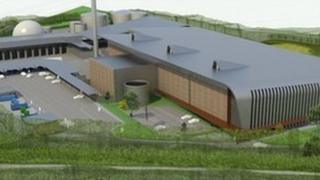 Work on a major waste processing plant in Surrey has been criticised in a report by the National Audit Office.
The report on how the Department for Environment, Food and Rural Affairs (Defra) handled waste contracts, said the Eco Park in Shepperton had faced "significant delays".
It added that less money would be available until there was more progress on the technology at the plant.
The park will deal with thousands of tonnes of waste and generate power.
A Surrey County Council spokesman said "This National Audit Office audit was to examine Defra's performance in guiding local authorities on PFI waste contracts, not the councils' implementation of these projects or whether they represented value for money."