Guildford gets £15m growth funding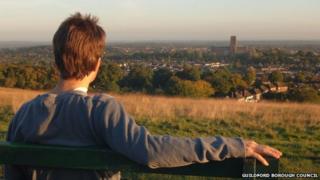 Guildford has secured £15m of government funding designed to boost its local economy.
The government has announced £6bn of funding to support local businesses, create jobs and build new houses.
Guildford Borough Council said all its bids had been approved.
They include £2.7m to improve the Guildford gyratory, and the University of Surrey is to get £5m to develop 5G, the next generation of mobile internet access.
A 12-week public consultation for the borough's new Local Plan, which will set out the vision for Guildford between now and 2031, began on 1 July and will run until 22 September.