Frances Andrade inquest: Lawyers 'did not know' of overdoses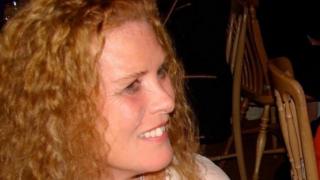 The prosecution lawyers in a sexual abuse trial did not know a witness had taken drug overdoses before the hearing, an inquest has heard.
Frances Andrade died at her home in Guildford, Surrey on 24 January 2013, a week after testifying against ex-choirmaster Michael Brewer.
The violinist did not live to see her abuser jailed for six years, for five counts of indecent assault.
Brewer abused Mrs Andrade at Chetham's School of Music in Manchester.
Mark Callaghan from the Crown Prosecution Services (CPS) told the inquest at Woking Coroner's Court he had been unaware of "the fragility of Mrs Andrade's health".
She had taken drug overdoses in October and December 2012 and again on 3 January 2013.
Richard Travers, the Surrey Coroner, asked Mr Callaghan: "Did you know by the time of the trial there had been a number of overdoses that had been increasing in number and seriousness, as the the trial approached?"
Mr Callaghan answered: "No sir. The only incidents we were made aware of was an incident in January 2012 and incidents at the end of April or May 2012.
"We knew she wanted a family member at court with her, we knew she was keen to face her abuser in court, and we knew she wanted the case to proceed.
"We didn't know she had been hospitalised."
Delays in care
Mr Callaghan told the hearing the CPS had been in touch regularly with Mrs Andrade between May and August 2012 and in January 2013 and she had never indicated that she did not want to proceed with the case.
Earlier, Doug Stewart, service manager for Guildford Community Health Recovery Service, told the coroner about delays in offering support to Mrs Andrade following her overdoses.
He said it had been "weeks, possibly months" after she overdosed in October 2012 before a care co-ordinator was appointed.
Seven days after she died, Mrs Andrade's GP received a letter from the mental health trust stating she was at a "high risk of accidental overdose".
The inquest continues.