Surrey NHS Trust reviews practices after violinist death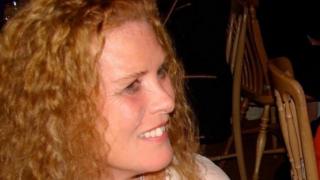 Mental health bosses in Surrey are reviewing their practices after a coroner said they had "failed" a sex abuse victim in Guildford.
Surrey and Borders NHS Trust met for the first time since the inquest into Frances Andrade's death.
The 48-year-old was found dead at her Guildford home on 24 January 2013, a week after testifying against ex-choirmaster Michael Brewer.
The trust said it was already working to make improvements to its services.
Coroner Richard Travers told the inquest at Woking Coroner's Court he would write to the trust, as well as the director of public prosecutions, to call for changes.
Jo Young, the director of quality at Surrey and Borders NHS Trust, said officials had not yet received the letter.
"But clearly anything he recommends we're going to take really seriously and do our best to respond as quickly as possible," she said.
Medical director Dr Rachel Hennessy said issues such as making improvements in training clinical staff in the effects of historical sexual abuse had been identified by the case.
She said the trust had already taken steps since recommendations were made by a serious case review in April.
"As a result of this we have improved our processes and our ability to provide good quality care," she said.
At the inquest, the coroner said new rules were required to ensure vulnerable witnesses were supported.
He ruled that she had died from taking a "lethal overdose" having spiralled into despair after giving evidence at the trial of Brewer and his ex-wife Hilary Brewer.
Brewer, from Selly Oak, Birmingham, was jailed for six years in 2013 for indecently assaulting Mrs Andrade when she was a student at Chetham's School of Music, in Manchester, in the 1970s and 1980s.
Mrs Brewer was also found guilty of sexual abuse and jailed for 21 months.