Deal struck over Conan Doyle house school plan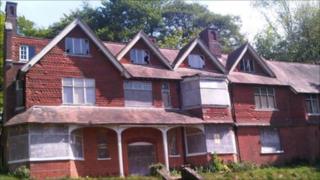 Campaigners who opposed plans to convert Sir Arthur Conan Doyle's former Surrey home into a school for disabled children have backed revised proposals.
John Gibson, from the Undershaw Preservation Trust, had said the plans would rip out parts of the house where Sherlock Holmes stories were written.
He has supported a changed scheme that will preserve the stable and the well.
Stepping Stones School chief executive Norman Stromsoy said it was a good outcome.
A charity, the DFN Foundation, bought the property so the school could expand.
A statement on the Undershaw Preservation Trust website said: "We are most happy to announce that after much compromise and many discussions with DFN Foundation we have now reached an agreement."
'Preserved for enthusiasts'
It said the revised school plans gave the properly in Hindhead a future and a purpose it greatly deserved.
The development will see the Grade II listed building, formerly a hotel, become an upper school for nearby Stepping Stones.
Mr Stromsoy said: "We had been deeply concerned that this project to provide urgently needed accommodation for our school might be seriously delayed.
"This agreement not only ensures that these two heritage features will be preserved for Conan Doyle enthusiasts everywhere, but also that the school can plan to expand."