Surrey hospital sent crash victim home with broken neck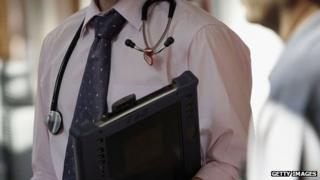 A Surrey hospital sent a car crash victim home with a broken sternum and neck, the NHS ombudsman has revealed in a report.
Dame Julie Mellor found the Royal Surrey County Hospital sent the woman home without either injury being diagnosed.
The hospital trust apologised for the bungle which was among 161 complaints examined by the ombudsman in England.
The NHS ombudsman is the final stage of complaint for patients.
A report by the Parliamentary and Health Service Ombudsman has published summaries of the investigations it carried out between April and June this year - three of which were in Surrey.
'Patient couldn't breathe'
At Epsom and St Helier University Hospitals, the ombudsman found a cancer patient and his family were caused significant distress by a nurse's actions, despite good clinical care.
A nurse and a family had disagreed over concerns a patient was not getting sufficient oxygen, but the nurse reduced the oxygen flow instead of getting another cylinder and the patient struggled to breathe.
Epsom and St Helier NHS apologised and said the nurse's contract had been terminated.
The third Surrey investigation was into an unnamed GP practice, where a doctor failed to refer a man for further investigations for prostate cancer, and also delayed diagnosing his wife's heart problems.
The ombudsman recommended the GP apologise, compensate the husband and draw up an action plan.