Archdeacon Stephen Waine named as new Dean of Chichester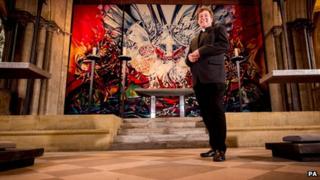 The new Dean of Chichester will be the Venerable Stephen Waine, it has been announced.
The appointment of the father of two follows the retirement of Very Reverend Nicholas Frayling in February 2014.
Dean Waine, who has been Archdeacon of Dorset since 2010, will be installed at Chichester Cathedral on 14 February.
He said: "I look forward to becoming part of its [the cathedral's] life and furthering the many ways in which it seeks to serve the people of Sussex."