Filming in Surrey countryside funding plan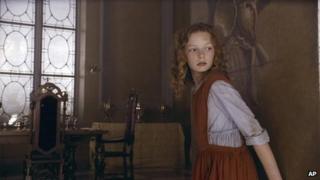 Plans will be drawn up in the new year to harness the Surrey countryside in generating money.
Strategies suggested have included attracting sponsorship and increasing filming in the county.
Scenes for two Harry Potter films have been shot in Surrey and Shere village has featured in The Holiday and Bridget Jones - The Edge of Reason.
Other plans include selling Christmas trees, leasing catering pitches and developing nature-based holidays.
Surrey County Council (SCC) currently contributes £1m a year to Surrey Wildlife Trust (SWT) but both organisations have agreed to explore ways to make the countryside self-sufficient.
"Over the next 18 months we'll be looking and discussing all potential avenues in which we can create more commercial income to ensure we can balance the books," an SCC spokesman said.
That work will see a five-year business plan drawn up with the aim of achieving financial sustainability.
Under the plans to grow income through filming, SWT will carry out more marketing and develop its relationship with Film Surrey.
According to Film Surrey, film companies have worked on big American blockbusters, TV dramas, commercials and also photographic shoots in the county - which it described as "a destination of choice".
---
Some feature films that used Surrey locations
Bourne Wood in Farnham was used in Robin Hood (2010) and The Golden Compass (2008)
Royal Holloway's Founder's Building was in Basic Instinct 2: Risk Addiction (2006) and the Academy Award-winning Howards End (1992)
James Bond film-makers came to the county for Casino Royale (2006), Golden Eye (1995) and The World is not Enough (1999)
Guildford Cathedral was in The Omen (1976)
Two Carry On films made use of Frensham Ponds, near Farnham - Carry on Jack (1963) and Carry on Columbus (1992)
The two Harry Potter films that came to Surrey were Harry Potter and the Half Blood Prince (2009) shot in The Bourne, Farnham, and Harry Potter and the Goblet of Fire (2005), which used Virginia Water, near Egham.
Source: Film Surrey
---