Dorking pharmacy sorry for epilepsy drug mistake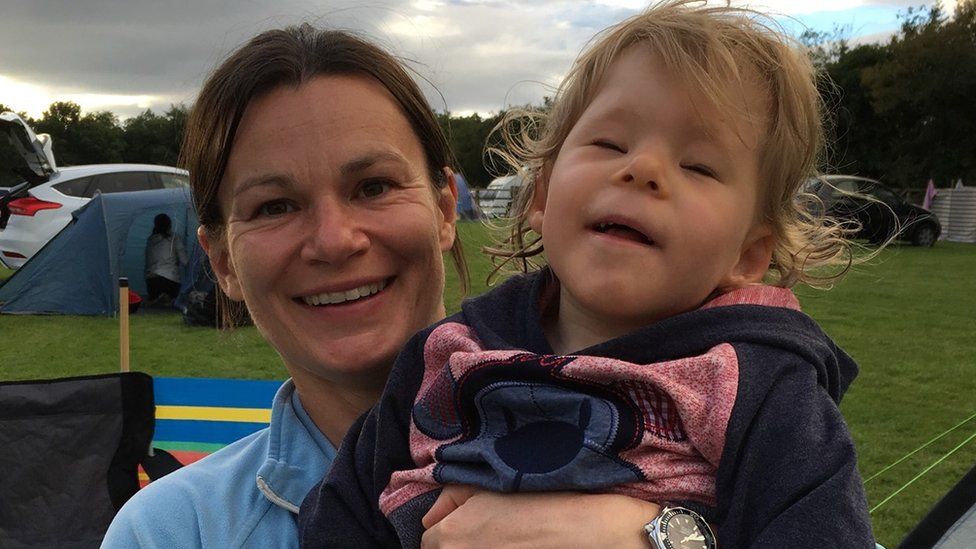 A chemist has apologised after dispensing the wrong strength of an anti-epilepsy drug to a young girl.
Frith Pharmacy in Dorking, Surrey, gave out Clobazam for four-year-old Eve Williams last September.
Her mother Jenni believes a 17-minute seizure suffered by her daughter 10 days later was a direct result of the error.
The chemist said there was "no proven link" between the "dispensing error" and the seizure Eve suffered.
When Ms Williams took Eve to hospital, a consultant noticed she had been given a solution containing 5mg of the drug in 5ml, instead of her usual 10mg in 5ml.
Ms Williams said: "I couldn't stop crying and apologising to my daughter because I felt I should have noticed."
"Had the pharmacy label not been stuck over the bottle label, I'm certain I would have noticed."
Prior to the error, Ms Williams said, Eve had roughly one seizure a year lasting about 12 minutes.
But since it happened, she said her daughter has had at least two more seizures.
That night, Ms Williams complained to the General Pharmaceutical Council (GPhC), but four months later received a letter telling her it would not be investigating.
Ms Williams said the GPhC referred to it as a "one-off dispensing error where the patient's GP was unable to ascertain that the seizure suffered by the patient was as a result of the error and the registrant has shown insight and remorse for their actions".
She said a consultant neurologist told her the seizure "may well have been caused by... withdrawal effect, not disease".
A statement from Frith Pharmacy said: "A dispensing error was made at Frith Pharmacy in Dorking on 26 September 2016, where a medicine was supplied at a lower dose than required.
"Although there is no proven link between the error and the patient's subsequent admission to hospital, this is clearly a serious matter.
"We have apologised for this error and have taken steps to minimise the possibility of a similar incident occurring again."
Related Internet Links
The BBC is not responsible for the content of external sites.