Alexander Perepilichnyy inquest: 'No evidence' of poisoning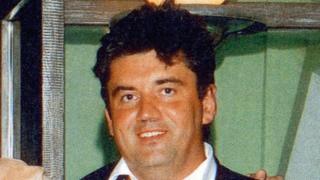 A senior detective investigating the death of a Russian whistleblower has told an inquest there was no evidence of foul play.
Alexander Perepilichnyy, 44, collapsed and died while jogging near his home in Weybridge, Surrey, in November 2012.
A pre-inquest hearing had been told Mr Perepilichnyy, who had been investigating a money-laundering operation, might have been poisoned.
But Det Supt Ian Pollard said extensive tests had failed to find any evidence.
He told the inquest at the Old Bailey the original post-mortem examination found no signs of "third-party involvement or foul play" and a second failed to identify the cause of death.
Toxicology tests
The Surrey Police detective said: "It's not uncommon. Sometimes you don't [discover the cause of death], particularly when there was absolutely no evidence of third-party restraint, assault, attack, hypodermic injection or alien bodies found."
Plant toxicology tests at London's Kew Gardens also drew a blank, he said.
On Thursday, the inquest heard that Mr Perepilichnyy, a commodity dealer and trader, had applied for £8.5m of life insurance policies a few months before he died.
Lead insurer Russ Whitworth had said one company's lawyers had advanced "florid theories", including the possibility that a poisonous vegetable had been slipped into a soup prepared by his wife.
'Tired and exhausted'
But Det Supt Pollard said: "The conclusion of all of those tests was there was no evidence he had been poisoned. That, along with my other inquiries, led me to my conclusion that he has not been murdered."
A neighbour of Mr Perepilichnyy, a father of two, told the hearing that he had seen a "very tired, exhausted" middle-aged man running up a steep hill close to the gated complex where they both lived.
Eugene Elias said he intended to report his sighting to the police but when he returned home, emergency services were already at the scene.
The inquest continues.