US and UK government delays to whistleblower inquest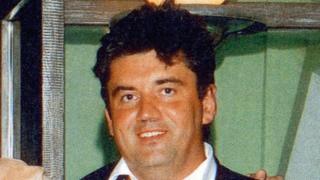 The conclusion of an inquest into the death of a Russian whistleblower has been delayed because of an ongoing government review.
Alexander Perepilichnyy, 44, died while jogging near his Surrey home in 2012.
Solicitor to the coroner Tim Suter said the delay was because the Home Secretary's review into 14 UK deaths allegedly linked to Russia had not concluded.
And he said talks continued with the US government on information disclosure.
Coroner Nicholas Hilliard QC has been examining whether the whistleblower was poisoned or died of natural causes.
Millionaire Mr Perepilichnyy had been helping Hermitage Capital Investment to expose a $230M (£150m) money laundering scheme.
'Delay affecting family'
A month before his death, he fought off a legal challenge by a debt recovery firm allegedly led by a prime suspect in the Alexander Litvinenko case.
Closing submissions were due to take place on Tuesday at the Old Bailey, but the hearing has now been moved to 27 June.
In a letter published online, Mr Suter said: "It will not be possible, in the time available, to conclude the outstanding inquiries and to consider any public interest immunity (PII) applications that may be made to him as a result."
Under PII, the government can ask that sensitive documents are not made public in court to protect the national interest.
The June hearing is expected to deal with any such applications.
Mr Suter added that the coroner was "frustrated" by the delay but it had been caused by "matters outside of his control".
"The coroner is acutely aware of the impact that the continued delay to the conclusion of the inquest will have on Mrs Perepilichnaya and her family," he added.
Mr Perepilichnyy was found lying in the road near his home in Weybridge on 10 November six years ago.