Alps murders: Compensation 'could take years to settle'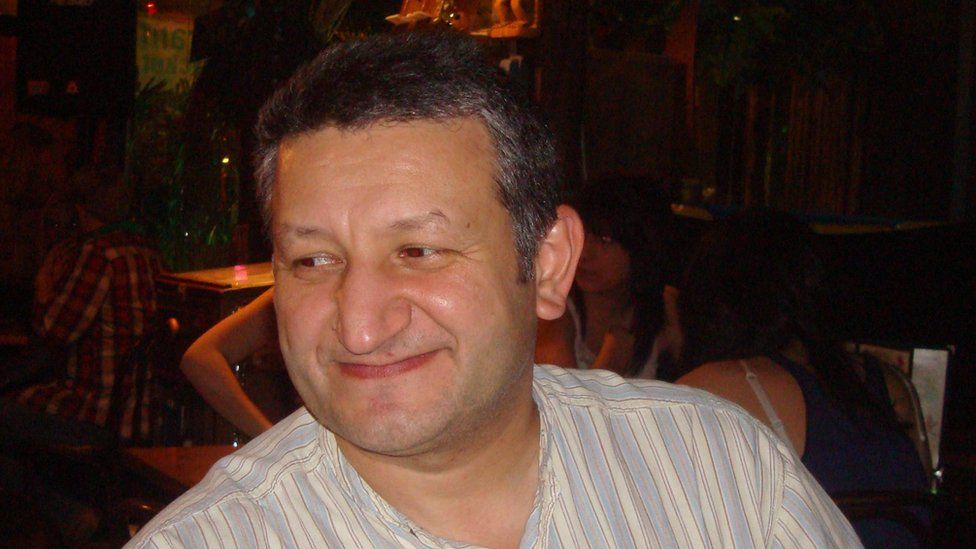 Lawyers acting for two sisters whose parents were murdered six years ago say it could be years before they receive compensation they are entitled to.
Saad al-Hilli and his wife, Iqbal, from Surrey, were shot dead in the French Alps in September 2012, along with Mrs al-Hilli's mother and a French cyclist.
Zeena and Zainab al-Hilli, who were four and seven at the time, survived the shooting, near Lake Annecy.
Their solicitor says they may have to wait three more years for compensation.
The French criminal injuries compensation body initially rejected the application for funds, which would be used to support the girls as they grow up.
But law firm Slater and Gordon has taken the case directly to a tribunal.
Solicitor Kieran Mitchell told the BBC: "The guarantee fund which underwrites the French criminal injuries compensation scheme declined the claim that was made against them on the basis that no crime had been established.
"What they meant was, nobody has been arrested for the crime, and therefore no criminal charges have been brought."
A number of people have been arrested at various stages in connection with the deaths of the couple, from Claygate, in Surrey, and the other two victims, but no charges have been brought.
Zeena, then aged four, was discovered hiding under her mother's body inside the family car.
Her elder sister, Zainab, was found with serious head injuries after being shot and beaten.
The French lead prosecutor said it was the most complex case she had worked on.
The bodies of the couple and that of Mrs al-Hilli's 74-year-old mother, Suhaila al-Allaf, were found on a remote road in Chevaline, near where they had been on holiday.
Cyclist Sylvain Mollier, 45, was also found dead at the scene.
Mr Mitchell added: "As victims of violent crime on French soil, [the girls] are entitled as a matter of statute to recompense from the [state guarantee fund].
But he said: "If it goes to a full tribunal hearing, then I would expect [a settlement] within two to three years. Perhaps the other side will see sense and will look to actually settle it."
"The family are, understandably, immensely frustrated at how long things are taking - it's been several years since the tragedy unfolded. They just want to move on with their lives, but can't do so all the time the French are procrastinating."
He said French police had not updated the family on the murder investigation since they announced that a man held in December 2017 in connection with other offences was being questioned about the al-Hilli killings.