Surrey councillors approve secondary oil wellbore at Brockham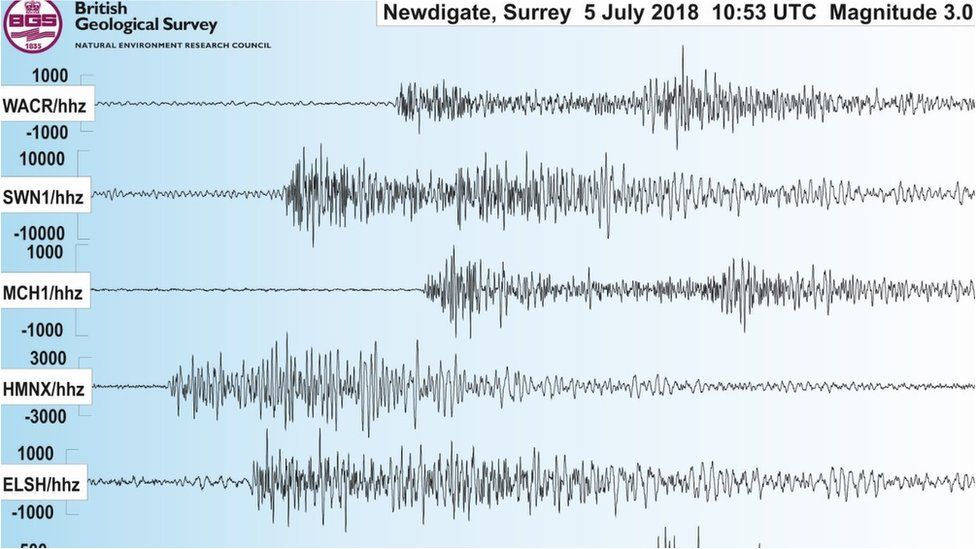 Councillors have given retrospective planning permission for a secondary oil wellbore in Surrey despite local concerns about the effects of drilling.
But the Oil and Gas Authority has said "based on evidence" it was difficult to see how the two could be linked.
It said it was working with the British Geological Survey (BGS), regulators, operators and other experts "to ensure that all the evidence is fully considered".
On Monday, in a letter to The Times, four geology professors said the series of tremors required an explanation, and that oil drilling, extraction and re-injection could cause earthquakes.
The BGS has been investigating the quakes by installing five seismic monitors to calculate the depth, location and cause.
Campaigner Ada Zaffina, who lives two miles from the Brockham site, said she was shocked and disappointed retrospective permission had been granted "for three years to go and do what they want".
Managing director Paul Vonk of Angus Energy, which operates the site, said any possible link had been sensationalised.
He told the council's planning committee on Wednesday: "Let's be clear. It's scientifically and physically impossible for the Brockham oil field to have caused this activity."
Mr Vonk said it was most likely to be a "natural occurrence" and there had been earthquakes recorded in the region for several hundred years.
Related Internet Links
The BBC is not responsible for the content of external sites.