Music mogul Jonathan King slams police apology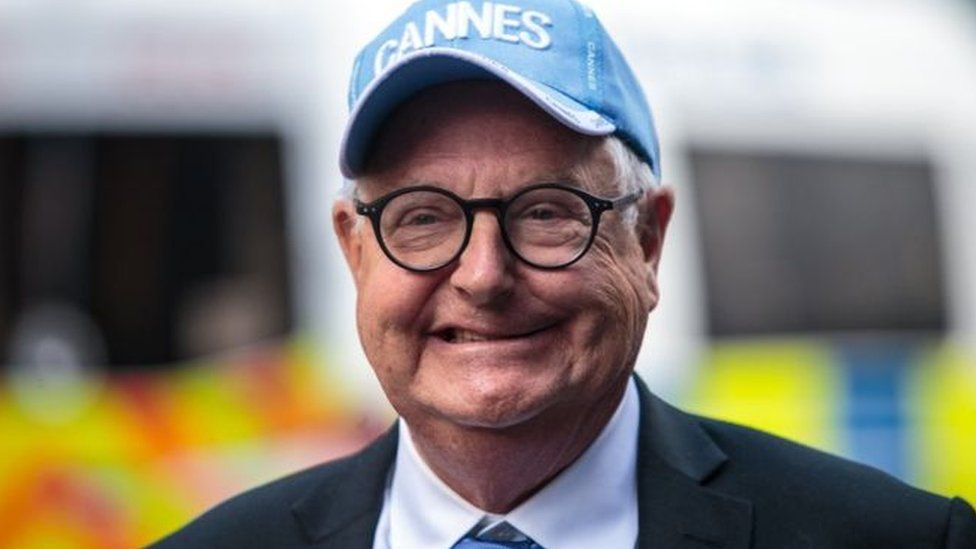 DJ Jonathan King has slammed an apology from Surrey Police after the collapse of his trial in June.
King, 73, had denied 23 serious sexual assault charges against teenage boys, between 1970 and 1988 and was told he will not face a retrial.
Surrey Police is commissioning an independent review of the investigation into the allegations.
In his online post, addressing Surrey police and crime commissioner, David Munro, he wrote: "I gave you detail and facts. You pushed them aside."
"You failed to [apologise], being certain I would be tried and convicted; my claims brushed under a carpet."
Mr Munro said, after the collapse of the trial: "I have read the judge's decision in full and... I'm afraid it makes very difficult and concerning reading.
"It is clear to me there were fundamental failures in the disclosure process which have resulted in the decision to dismiss what was an important trial involving alleged victims of serious sexual offences."
A spokesman for Mr Munro said he would not be commenting on King's latest blog post.
A Surrey Police spokesman said: "We are aware of Mr King's latest blog. It would be inappropriate for us to comment at this time, further to our original statement, as we are now in the process of commissioning an independent review."
King, an ex-pop star and producer for acts including Genesis, was released from jail in 2005 after serving half of a seven-year jail term for abusing underage boys between 1983 and 1989.
He was previously found guilty at the Old Bailey in 2001 of sex offences against five youngsters aged 14 and 15.
Related Internet Links
The BBC is not responsible for the content of external sites.