Philip Tarver jailed for decapitating mum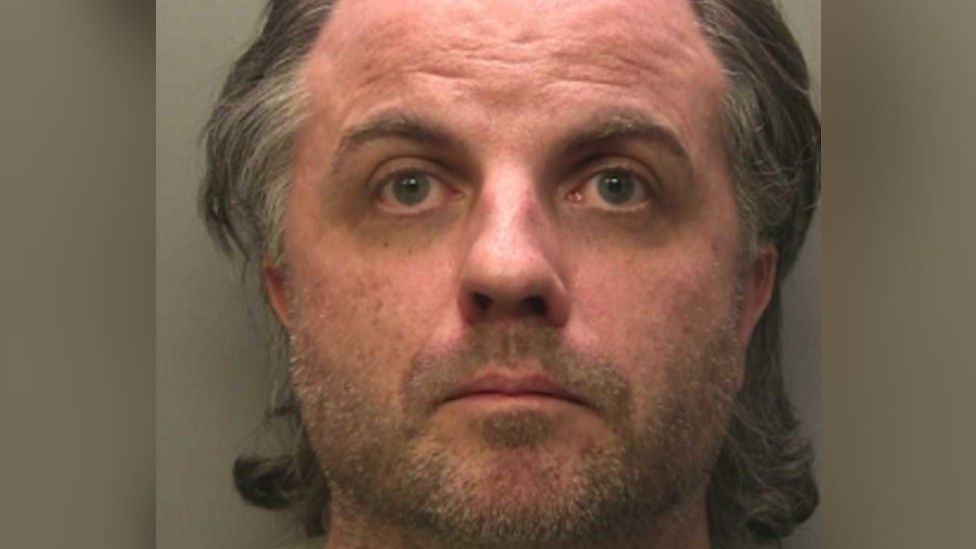 A man who decapitated his mother before putting her head in a freezer has been jailed.
Philip Tarver, 47, attacked Angela, 86, with an ornamental sword at the home they shared in Woking, Surrey.
As well as her head being found in the freezer her finger was discovered inside a kettle, the Old Bailey heard.
Tarver was sentenced to life in jail and told he would serve a minimum of 19 years, after also being convicted of threatening to kill his father.
The jury heard Tarver had taken cocaine and drunk beer and vodka the day before the attack on his 86-year-old mother and was acting "strangely", his father said.
On the morning of 19 December last year, he walked downstairs wearing a woman's negligee and began unplugging electrical items before going back upstairs.
When his father Colin, 84, confronted him about the "entirely unusual" behaviour, the defendant began shouting and pushed him out of his bedroom.
Mr Tarver told the court he heard his wife scream, and he found her lying on her back, her chair having been pushed over backwards.
He then noticed his son was holding the sword he had used to stab his mother in the chest.
"He looked strange, demented. His eyes were a yellow colour. He said: 'I've got to kill you'," Mr Tarver said.
He grabbed the sword and "wrestled" with his son for several minutes before disarming him, the jury was told.
Colin Tarver then ran out of the house and called 999.
When armed police arrived, his son came to the front door waving a flag and holding a knife, saying: "I surrender, I surrender".
When officers entered the house they discovered Tarver had decapitated his mother using a kitchen knife, and cut off her ring finger of her left hand and put the finger in the kettle.
For the threats to kill his father, Tarver was jailed for 18 months to run concurrently with the term for his mother's murder.
Judge Anne Molyneaux said Tarver had been "suffering from a mental disorder" at the time, induced by drugs.
She told the court: "Colin Tarver has spoken of his wife's generous nature and her love of life. She brought joy to all her knew her.
"He has lost his best friend, the love and light of his life.
"His overwhelming feeling today is one of sadness."
Related Internet Links
The BBC is not responsible for the content of external sites.