Horse Hill oil drilling challenge goes to Court of Appeal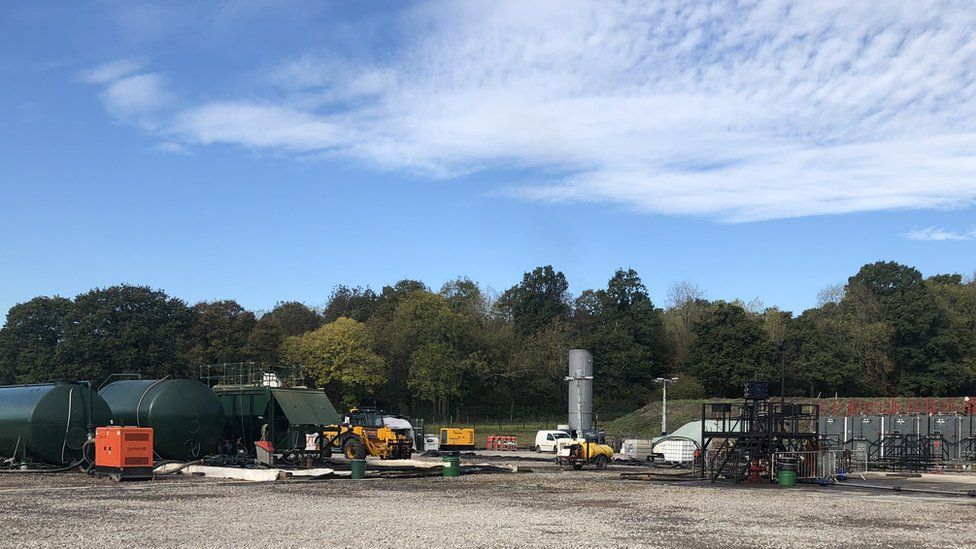 A woman who opposes oil drilling near her home is to take her legal battle to the Court of Appeal.
Sarah Finch, from Redhill, is challenging Surrey County Council's decision to allow the Horse Hill well to be extended.
Lord Justice Lewison granted permission for Ms Finch to appeal the ruling.
In December, Mr Justice Holgate said the local authority was right to consider that emissions from the combustion of refined fuels "were not an environmental effect of the proposed development".
Granting permission to appeal, Lord Justice Lewison said: "Although the judge's reasons for this conclusion are cogent, they are open to proper challenge; and in view of the importance of the question, I regard this as a compelling reason for the appeal to be heard."
Ms Finch's legal teal will argue that the judge was wrong to rule that the wider impact of burning fossil fuels was outside the scope of the environmental impact assessment carried out by the council before granting the planning application.
"If we want to be world leaders in avoiding dangerous climate change, we need to make sure our planning decisions are in line with our climate targets and that processes such as environmental impact assessments are used to properly assess the full carbon impact of fossil fuel projects," she said in a statement.
Surrey County Council has been contacted for comment.
A date for the next hearing has not yet been set.
Related Internet Links
The BBC is not responsible for the content of external sites.