Surrey consultant Paul Miller struck off medical register over dishonesty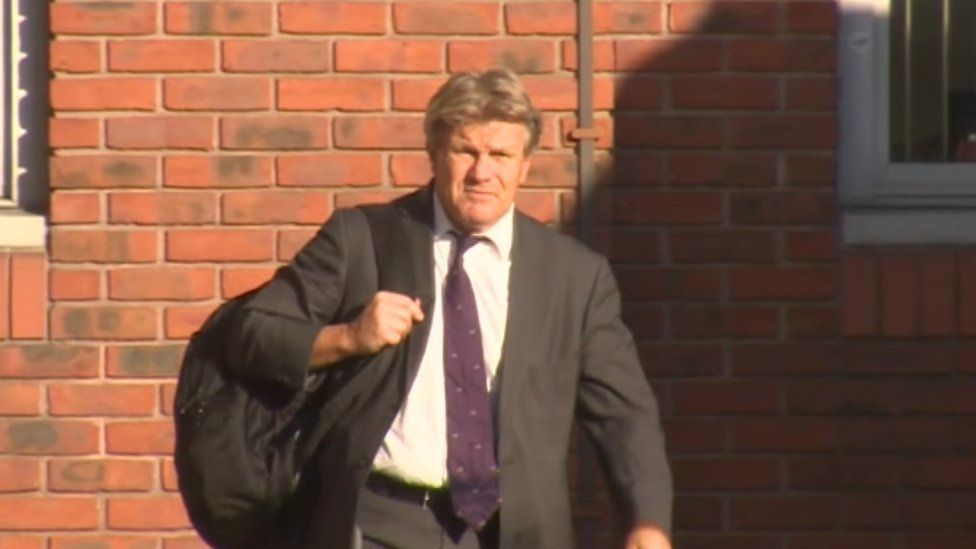 A "financially motivated" consultant who inappropriately treated cancer patients on a machine he co-owned has been struck off the medical register.
Consultant urologist Paul Miller, 63, will now have 28 days to appeal against the decision.
It follows an earlier ruling by the Medical Practitioners Tribunal Service (MPTS) which found he acted dishonestly by not disclosing a financial interest.
Mr Miller had denied misconduct between 2004 and 2018.
Mr Miller, who was a consultant at East Surrey Hospital in Redhill, Surrey, had referred five NHS patients and treated three private patients at the Spire Gatwick Park Hospital in Horley.
They were referred for high intensity focused ultrasound (Hifu) treatment at the private hospital, which rented the machine owned by Mr Miller's company, the tribunal had heard.
Giving evidence earlier this year, he denied wanting to make money from the machine and said he believed its use was in the patients' best clinical interests.
But the tribunal concluded his recommendation and treatment with Hifu was inappropriate, either because their cancers were not of the kind for which Hifu was considered appropriate, or because standard treatments of radical radiotherapy or radical prostatectomy offered better prospects of a cure.
Catherine Cundy, of the General Medical Council, told the hearing Mr Miller had "taken no steps to demonstrate that he has reflected on or reconsidered his actions or the failings".
Ms Cundy added Mr Miller had "painted a picture of himself as a man thwarted and frustrated by the failure, as he saw it, of the Surrey and Sussex Healthcare Trust (SASH) to get behind the emerging technology of Hifu", but the reality was different.
Tribunal chairman Lindsay Irvine said the decision to strike him from the register all together was "necessary to protect the public, and to uphold public confidence in the medical profession".
Mr Irvine said: "The tribunal determined that given the scale of Mr Miller's dishonesty, his deliberate disregard for patient safety, putting his own interests before that of his patients, together with a complete lack of insight and the significant risk of repetition, his misconduct was irremediable and fundamentally incompatible with continued registration."
Related Internet Links
The BBC is not responsible for the content of external sites.