Sussex solicitor denies role in 'marriage scam'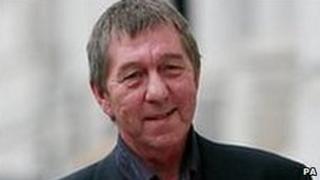 A solicitor accused of being involved in a marriage scam has told a court he thought the weddings were genuine.
The Reverend Alex Brown, 61, of St Leonards, is alleged to have conducted 383 marriages to help illegal immigrants gain residency in the UK.
The prosecution at Lewes Crown Court claims solicitor Michael Adelasoye, 50, used his legal knowledge to help with Home Office applications.
They both deny conspiring to facilitate illegal immigration.
A third defendant, Vladymyr Buchak, 33, of Anglesea Terrace, has also pleaded not guilty to the charge.
'Desperate to stay'
Mr Adelasoye, of St Matthews Drive, St Leonards, told the court he did not notice that so many of the Africans, known to him from his role as pastor of the Ark of Hope evangelical church in Hastings, had married Eastern Europeans.
He said he did not find out the details of his clients' marriages because he did not always see them in person when they submitted their applications.
When asked by prosecutor David Walbank whether he could see a pattern of his mainly Nigerian clients marrying people with Eastern European-sounding names, he said: "I wasn't looking for a pattern, you were the author of this pattern."
He added: "I wouldn't say there was anything that was out of the ordinary. It wasn't anything over excessive."
Mr Adelasoye also denied he advised members of his congregation to marry Eastern Europeans so they could remain in the UK.
He said: "I have a lot of respect of the sanctity of marriage. I would not say 'go and marry so that you can actually go and get the papers'. It does not work."
The prosecution Mr Brown, of Blomfield Road, and the other defendants preyed on desperate Africans who would do anything to stay in the UK.
The trial is continuing.