Government rejects Brighton Marina homes plan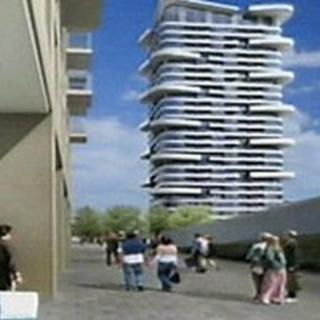 Plans to build hundreds of homes at Brighton Marina have been turned down by the government.
Developer Explore Living had hoped to construct seven new buildings including a 28-storey tower, 1,300 flats, new shops and offices.
The government rejected its planning appeal because there was not enough provision under the section 106 agreement for recreation areas.
It was also concerned the development would affect views of the coastline.
'Over development'
The proposals were originally rejected by Brighton City councillors in December 2008.
In his report, the government inspector said the project would have regenerated an "unattractive and economically fragile part of the city" but it should not go ahead.
The Explore Living plans would have seen the demolition of an existing McDonald's, Asda and a petrol station.
The tower block was among several new buildings proposed, with a mix of one, two and three bedroom homes, 520 of them classed as affordable housing.
Decision 'studied'
There would also have been a public square and a health centre.
Andy Nicholson, of the Brighton Marina Residents' Association, said: "It is a massive over development of the site and also it did not respect the marina as a marina.
"The buildings were going to block views of the sea from the cliff top in both directions. It would also block views from the sea of the newly created South Downs National Park."
A spokesman for Explore Living said: "Explore Living notes the decision of the Secretary of State, regarding planning permission for the Brighton Marina scheme.
"The company will now take time with its stakeholder partners to study the decision in detail, and determine next steps."