Boy hit by police car on M23 'was already dead'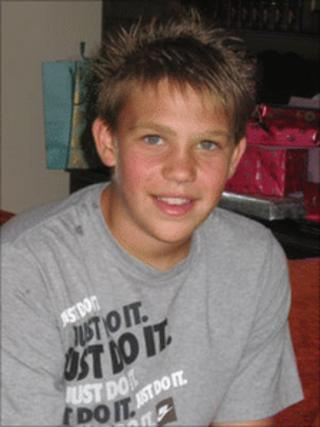 A police watchdog has concluded it was likely a schoolboy had already died when he was struck by a police car after he wandered onto a motorway.
Scott Turner, 15, of Burgess Hill, was hit by a number of vehicles on the M23 in West Sussex in the early hours of Sunday.
The Independent Police Complaints Commission (IPCC) has concluded its assessment of the crash, near Crawley.
The case was referred to the IPCC because of police car involvement.
Mike Franklin, IPCC Commissioner for the south east, said: "We have looked specifically at whether the police car involved in the collision could have played any part in Scott's death.
Family wedding
"Having examined the various timings involved and looked at the information provided by experts who went to the scene, it appears that Scott had already died by the time the police car became involved."
The IPCC said inquiries found that Scott's mother called police to report him missing at 0146 BST.
Three minutes later, police received calls from two motorists saying they had hit a pedestrian.
An ambulance and an unmarked police car subsequently reported possible collisions.
Scott, a pupil at Downlands Community School in Hassocks, had been attending a family wedding at the nearby Europa Hotel before the incident.