Fundraising appeal for ward at Eastbourne hospital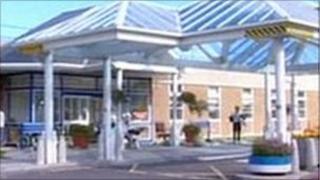 An appeal has been launched to raise £120,000 to improve facilities on a children's ward at a Sussex hospital.
Charity Rockinghorse is aiming to help renovate Friston Ward at Eastbourne District General Hospital.
The plans include creating a new adolescent room, building a lounge for patients to relax in with their families and a new playroom.
Ward sister, Liz Vaughan, said the current facilities were old and in need of updating.
Friston Ward treats more than 4,000 children and young people every year for a range of conditions including common childhood complaints, emergency surgical cases and those requiring long-term treatment, such as cystic fibrosis and cancer.
Gavin Fisher, Rockinghorse chief executive, said: "We believe the environment sick children are in is very important for their recuperation and we want to make it as fun, friendly and comfortable as possible.
"We are delighted to be able to help with this project and look forward to getting as much support as possible for such a worthy cause."