Brighton academy changes one third of teaching staff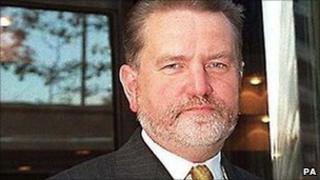 More than one third of teachers at a Brighton high school have left before it reopens as an academy in September.
The Brighton Aldridge Community Academy (BACA) will open on the site of Falmer High School, but 21 out of 60 teachers will not be joining the new venture.
"I think it is a very bad start for the academy, and shows a lack of confidence on the part of the teaching staff," said ex-Falmer governor Francis Tonks.
BACA said the majority of staff not transferring were taking other jobs.
The academy, for 1,150 11 to 18-year-olds, is sponsored by entrepreneur Rod Aldridge, who was born in Hove and went to Portslade County School for Boys. He has put £2m into the new academy.
It will open in September in the old Falmer High buildings, with students moving into new accommodation in 2011.
Mr Tonks said Falmer High School had a large number of children with learning difficulties and a strong record on special needs teaching.
Former head teacher Stuart McLaughlin, who was replaced in 2009, is among those to go.
"I believe they should have appointed Stuart McLaughlin, who had done a lot of good work at the school and was very highly regarded," said Mr Tonks.
Falmer High teachers had to apply for posts in the new academy along with outside applicants, but not all were successful.
National Union of Teachers spokesman Nick Childs said some felt they had been forced out.
'Very concerned'
He added that the number of staff changes was far higher than comparable academies in Hastings and Eastbourne.
"We are very concerned about it," he said. "One of the important roles of a teacher is building relationships.
"That continuity and trust is critical to the provision of good education."
BACA said in a statement it could not comment in detail because of continuing negotiations with staff.
"The students' welfare and education are, of course, paramount and will always be at the heart of decision-making at the academy," it said.
"It is worth noting that the majority of staff who are not transferring to the new academy in September have chosen to leave in order to take up opportunities elsewhere."