Sussex sham marriage trial jury retires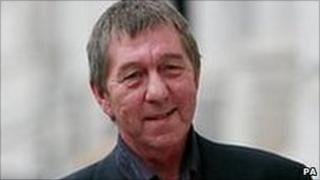 The jury in the trial of a Sussex vicar who denies carrying out sham marriages to bypass immigration law has retired to consider its verdict.
Lewes Crown Court was told Rev Alex Brown conducted more than 383 weddings in four years at the Church of St Peter and St Paul in St Leonards.
The prosecution claimed he "knew full well that the vast majority of the marriages were shams".
The 61-year-old denies conspiring to facilitate illegal immigration.
His co-defendants, solicitor and pastor Michael Adelasoye, 50, and Vladymyr Buchak, 33, also pleaded not guilty to the charge.
'Specialist knowledge'
It is alleged the group arranged for eastern Europeans to be paid up to £3,000 to marry Africans so they could stay in the UK.
The prosecution claims Buchak, a Ukrainian national who had been living illegally in the UK since at least 2004, "cajoled and persuaded" the Eastern Europeans into getting married.
Adelasoye, of St Matthews Drive, St Leonards, is alleged to have used his specialist knowledge of the law to help illegal immigrants with applications to the Home Office.
Buchak, of Anglesea Terrace, St Leonards, declined to give evidence at the trial.
Brown, of Blomfield Road, St Leonards, and Adelasoye both denied knowing the marriages were false.