Storrington village in Sussex fails air pollution test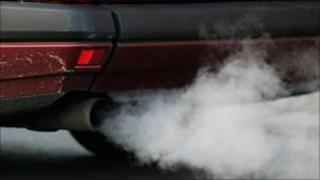 Traffic fumes have caused a build-up of pollution in a village in West Sussex, a local council has said.
Levels of nitrogen dioxide were found to exceed national air quality standards in parts of Storrington.
Horsham District Council is now proposing to declare the village an Air Quality Management Area, which will start a 12-month study of the problem.
A spokesman said the pollution found in West Street and the High Street was caused by a large amount of traffic.
The council has opened a public consultation and wants to hear residents' ideas on how to tackle the problem.