Appeal over Eastbourne railway station armed robbery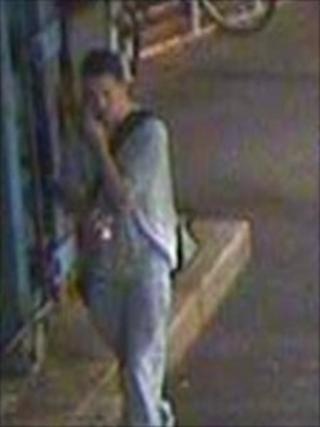 CCTV images have been released in a bid to find an armed robber who stole a man's phone at Eastbourne railway station in East Sussex.
British Transport Police said the 24-year-old victim was using his phone in the car park in the early hours when the man approached and asked for cash.
The robber asked to use the man's phone but when the victim refused he showed him a knife in his sleeve.
Officers have just released an image of the man after the attack on 20 June.
The victim handed over his phone after seeing the blade, Det Con Rob Cager said.
He added: "We are keen to hear from anyone who thinks they might recognise the man pictured in the CCTV images as we would like to identify and talk to him in connection with this incident."