Anniversary appeal over Bognor park bench death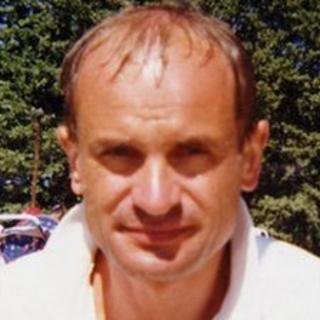 Detectives investigating the murder of man whose body was found on a bench in Bognor are making a fresh appeal on the anniversary of his death.
Marek Pudlowski, 51, was found on a bench in Waterloo Square in the West Sussex town on 3 August last year.
Police said they had received a lot of support from the Polish community but they still had to "find the last pieces of the jigsaw".
Det Ch Insp Steve Johns said: "Someone, somewhere knows what happened."
A murder investigation began last year after a post-mortem examination showed he had serious bruising to his upper body.
Mr Jones said: "Marek was attacked somewhere and sustained serious injuries.
"His death wasn't immediate though as we have CCTV footage of him in the town shortly before his body was discovered and he is clearly in pain."
On Tuesday, the day of the anniversary, officers and police community support officers will be distributing leaflets with a mobile phone number that people can call with information.
The phone will be answered by Polish speaking police officers and staff, and a message can be left on the telephone service in Polish.
Mr Johns said: "We need to find the last pieces of the jigsaw in order that Marek's family can have the justice they need."