Carer daughter to lose Brighton council flat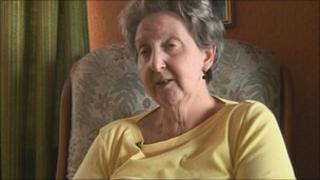 Friends of a Brighton woman who has been told she must move out of her council flat after 47 years are raising a petition to try to change the ruling.
June Kilner, 62, moved into the flat in Ashton Rise with her parents in 1963 and cared for her mother after her father's death in 1986.
But when her mother died in October, Brighton and Hove City Council said she could not take on the tenancy.
The council said it must be fair and consistent in allocating homes.
The problem has arisen because the tenancy of the flat passed from Mr Kilner to his wife when he died but under the 1985 Housing Act it cannot be passed on a second time.
'Both still here'
"To me, it is still fairly recent that my mum passed," said Miss Kilner.
"She set up all the furnishings and she made all the curtains.
"Dad did all the fitments so to me they are both still here and I would lose that if I moved."
The council has said she is not a priority case for housing and Miss Kilner is likely to have to move into private accommodation.
Her friend, Pat Downer, said: "I am really, really angry at the way she has been treated.
"She has been a good tenant - she hasn't bothered anybody all the time she has been here. It is just not fair."
The council said in a statement that it was aware that this was a difficult situation for Miss Kilner.
"Our housing staff aim to be as sensitive and sympathetic as possible in cases such as this," it said.
"While we sympathise with people's housing difficulties, we must also be fair and consistent in allocating homes to people on the housing register."