'Spiked' apples thrown into horses' Rottingdean field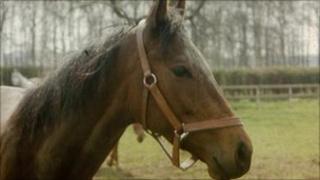 Apples spiked with dressmaker pins, screws and nails have been thrown into a horses' field in East Sussex.
Police said the owner of the nine horses reported finding more than 15 apples in the field in Whiteway Lane, Rottingdean, on Saturday.
Some of the apples were half-eaten and it could take more than 48 hours before it is known if any of the horses have internal injuries.
Police community support officers are carrying out house-to-house inquiries.
Anyone with information has been asked to contact the force.