Wasp infestation shuts Bexhill primary school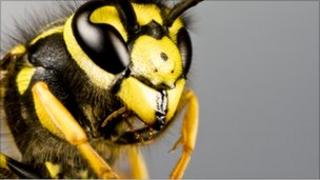 An East Sussex Primary school has been shut following a wasp infestation.
Chantry Community Primary School, in Bexhill, was closed after an unknown number of the insects got into the building from an outside nest.
The school said it had closed to protect pupils, especially those allergic to stings.
A spokeswoman said: "The trouble is we don't know how many there are at the moment. They're very docile and that's the worry."
Warm weather
She added: "They're crawling and we just might miss them. The school is closed today as a precaution."
The school said pest control officers were on the site dealing with the wasps.
It is expected to reopen on Monday.
Last month pest control firm Rentokil said it saw a 231% rise in residential wasp calls in five weeks to the middle of July.
The increase has been blamed on the warm weather and household nests going untreated last year as people cut back their spending during the recession.