Sussex medics criticised over Portslade man's death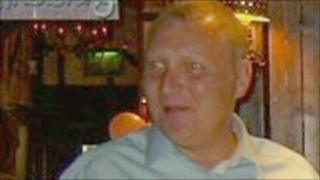 A coroner has criticised ambulance staff after a man suffered a cardiac arrest and died shortly after they left without taking him to hospital.
Michael Bradford, 38, was told he might be suffering from a chest infection and told to see his GP the following day.
But within half an hour of them leaving, Mr Bradford complained of feeling ill again and a second ambulance was sent to his Sussex flat.
He suffered a cardiac arrest and resuscitation attempts failed.
Brighton and Hove coroner Veronica Hamilton-Deeley said he had received "hasty, speculative treatment" from South East Coast Ambulance Service (Secamb) staff during the visit on 14 June.
Chest pain patient
Recording a narrative verdict, she said that "a potentially different outcome" could have been reached had a correct diagnosis been given.
She also said she did not accept evidence by Secamb staff that Mr Bradford had refused hospital admission.
The inquest heard ambulance technician Wayne Newton and his colleague Rob Broadway took only basic emergency equipment up to Mr Bradford's flat in Portslade instead of taking a bulky 12-lead electrocardiogram (ECG), which records the rhythm and electrical activity of the heart.
This was despite information that Mr Bradford was a Category A chest pain patient, Ms Hamilton-Deeley said.
She said: "Mike Bradford died as the result of an undiagnosed acute coronary thrombosis in circumstances where a diagnosis of non-cardiac chest pain was made hastily without a 12-lead ECG taking place.
"This was in contravention of the ambulance service protocol. This omission resulted in a misdiagnosis.
"Had the correct diagnosis been recognised he would have been treated at once with a potentially different outcome."
Dr Jane Pateman, the trust's medical director, said the two paramedics had been suspended pending the results of an internal investigation.
She said: "We accept the findings of the inquest and will develop a robust action plan to implement any changes as quickly as possible."
Beth Forrester, of Crosby and Moore Solicitors, read a statement on behalf of the family outside the coroner's court.
She said: "(The family) would like to thank all Mike's friends for all the support they have provided and acknowledging he will be sadly missed."