Church school travel funding to end in East Sussex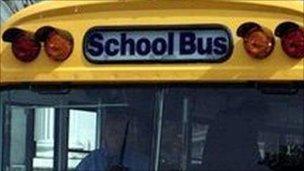 Subsidies for more than 1,350 pupils in East Sussex who travel to church schools are to be axed from September.
Primary school pupils currently get funding to travel to faith schools over two miles away and secondary students to schools over three miles away.
East Sussex County Council said it decided against withdrawing the subsidies in January because of the potential disruption it could cause.
The council estimates that it will save £500,000 a year if it cuts the funding.
The policy will apply to families which have chosen a faith school instead of a local school within the two or three-mile zone.
Councillor Keith Glazier said: "With the budget constraints we are facing we have had no choice but to examine this discretionary part of the budget.
"We also need to be very clear that the compromises we are now proposing come at a real cost and the money we won't now save this year, we will have to find from somewhere else."
He added: "We are not discriminating against church schools. While this policy change is primarily about saving money, it will also make the policy fairer to all.
"We do not provide funding support for parents who choose not to send their child to a local school for any other reason - they have to pay the full transport costs.
"Only church school parents currently benefit from our support in this way."
Cuts in government grants to the council mean it has to find £192,000 savings in the school transport budget.
In July, the council said children's services and transport and the environment would bear the brunt of total cuts of £8.35m this year.
The cuts will not affect the statutory free transport provided for other pupils.
Related Internet Links
The BBC is not responsible for the content of external sites.