Sussex Police saves £24,000 by cancelling music licence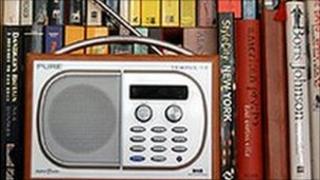 Sussex Police officers must not listen to the radio in cars or offices - unless they are alone - after the force decided not to renew its music licence.
It will save £24,000 a year, equivalent to putting one more police officer on the beat, said the chairman of the Sussex Police Federation, Bob Brown.
The money would have been paid to the Performing Rights Society (PRS), which collects money on behalf of musicians.
Mr Brown said some officers were now planning to pay for their own licence.
"Some of the officers are realistic about it, and in fact what quite a lot of them are doing is they are making their own individual applications as far as offices are concerned... so they can still have it [the radio] on in the workplace, and they will fund it themselves as individuals.
"If you're by yourself in the office you can have the radio on and you're not breaking the law, but if there are two or more of you, you need one of these licences because it's regarded as a public entertainment."
Copyright law
Mr Brown added that it cost £54.16 to pay for a music licence for an office of less than five people, and £60 for a police vehicle.
The Performing Rights Society said the music licence was required under copyright law.
"Anyone who wants to play copyright music in public will need the consent of the copyright owner which you can get by purchasing a music licence.
"In public means to an audience outside his or her home circle.
"If you are the only person working on a premises (a lone worker), and music is not audible to anyone who visits the premises (such as your clients), then a music licence is not necessary."