Inquest rules man shot by Sussex Police lawfully killed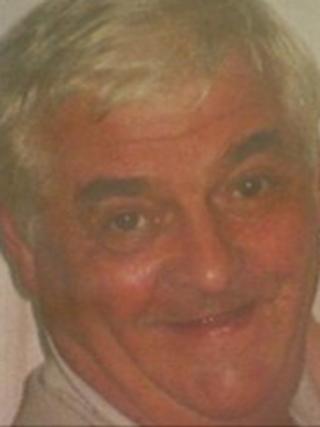 A verdict of lawful killing has been recorded at the inquest of an armed man who was shot dead by police at a retirement complex in West Sussex.
Mervyn Tussler, 64, died after a police firearms team was called to his home in Ash Grove, Fernhurst, on 8 May 2009.
The inquest in Worthing heard he was lying on his bed, but suddenly turned and shot at the officers.
A police marksman told how he and a colleague returned fire and Mr Tussler was shot in the chest.
The inquest had been told that Mr Tussler, who was a gun enthusiast, was suicidal after being told his sick wife Winifred would have to go into a nursing home because she could not be looked after at home.
Stun grenade
He had been his wife's registered carer for 10 years, but became reclusive as her condition deteriorated.
Firearms officers were sent to his sheltered accommodation after he pointed a Colt 45 antique handgun at a manager at the property when she went to check on him.
Mr Tussler, who was described as "caring and anti-establishment", said: "I'm not letting a government agency take my wife away so you better get lost."
The inquest was told that police tried to hold negotiations with him during a three-hour stand-off, but he did not respond.
A police dog sent into the property did not indicate anyone was inside and officers entered to find Mr Tussler motionless on his bed.
However, when police pulled away his duvet, Mr Tussler opened fire several times, a bullet penetrating an officer's protective vest.
Police then threw a stun grenade into the room but it failed to subdue him, and officers returned fire.
Mr Tussler died from a single bullet wound.
Gun under pillow
The inquest jury, sitting at the Chatsworth Hotel in Worthing, ruled that "the fatal wound to the abdomen of Mr Tussler was caused by a shot which was lawfully fired".
Jurors had been told that before the fatal shooting, he had telephoned the Royal Surrey Hospital asking staff to say goodbye to his wife of 13 years as he was going to kill himself.
Mr Tussler, who was on anti-depressants and had been drinking, also threatened to kill any police officers who turned up at his home.
The jury also ruled that certain information, including from Mr Tussler's daughter, Sandra Skelton, was not passed to the silver commander during the stand-off.
This included the disclosure that Mr Tussler sometimes slept with a gun under his pillow and that he might fire at police.
Police were also found to have "failed to give weight to other explanations for Mr Tussler's failure to respond to their attempts to make contact".
Jurors decided that neither factor had contributed to his death.
They also ruled that more detailed consideration should not have been given to enabling contact between Mrs Skelton and his brother, Matthew Tussler, after the trained negotiators arrived.
But speaking after the inquest, Mrs Skelton said police had "failed to have a proper plan" when they sent armed officers into her father's home.
"We believe that these failings led directly to the confrontation in which our father came to die.
"We believe that if the operation had been properly managed our dad could be alive today."
Following the case, Assistant Chief Constable Olivia Pinkney, of Sussex Police, said: "What happened that day was tragic and unforeseen.
"The use of lethal force is seen as a last resort to protect the public or themselves."
She explained that on the day officers had been informed that Mr Tussler was emotionally and mentally distressed, and on entering his home they had been surprised by his actions.
Officers were faced with no option but to respond in self defence, she said.
Ms Pinkney added that an inquiry by the Independent Police Complaints Commission had not found any failings by officers over the death and no disciplinary action was being considered.
However, she said the IPCC had made 12 recommendations, all of which the force had taken on board to further improve its policies.
IPCC Commissioner for the South East, Mike Franklin, said: "The officers can be assured that their decision-making and actions on that day have been thoroughly scrutinised and we have concluded that their response was the correct one."