Jailed ex-policeman in Sussex ordered to repay £85,000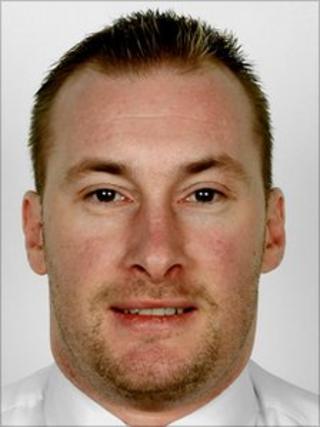 A former police officer has been ordered to pay back more than £85,000 after he admitted money laundering.
Darren Graysmark, 44, of Coney Furlong, Peacehaven, East Sussex, who served with Sussex Police for 23 years, was jailed for 16 months in August.
Maidstone Crown Court served him with an £85,671 confiscation order on Tuesday. His partner, Darren Simpson, also 44, was ordered to pay £21,920.
Simpson admitted dealing cocaine and was jailed for six years in October.
Graysmark was a Pc at Newhaven Ports Unit at the time of his arrest, in April 2009, as part of an inquiry into drugs trafficking.
He resigned from the force on 26 July this year, the day he pleaded guilty to laundering more than £80,000 over a five-year period.
"This confiscation order sends a clear message that not only will we pursue offenders regardless of occupation, but that we will also seek to strip them of their criminal profits," said Sussex Police Det Chief Insp Steve Paice.
Graysmark was arrested after police found cocaine with a street value of £148,000 in his car last April while it was being driven on the A23 at Handcross by Simpson.
Detectives seized £12,000 in cash and financial documents during a search of the home they shared.
After Graysmith was sentenced, Sussex Police said the money paid for a comfortable lifestyle, including improvements to the couple's home.