Sussex lollipop man's festive hat poses 'danger'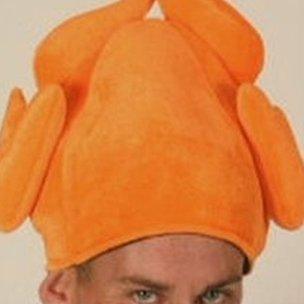 An East Sussex lollipop man has been told not to wear his festive hat while on patrol as it could distract motorists.
Paul Clevett has worn a festive hat in the run up to Christmas every year that he has patrolled outside Forest Row Primary School.
But the lollipop man was warned by East Sussex County Council that he was breaching health and safety rules.
One parent said: "It's silly really. Everyone loved it, it's Christmas."
Rupert Clubb, of East Sussex County Council, said: "What we are talking about here is the safety of children.
"It's really important that drivers are not distracted and that our crossing patrols are wearing the right equipment, the right clothes, are very visible and can't cause distractions."
Mr Clevett said he was told if he wears his festive headgear he would be in "serious trouble".
Related Internet Links
The BBC is not responsible for the content of external sites.