Flood memories sought by East Sussex County Council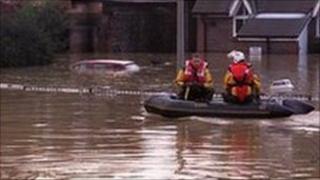 People living in East Sussex are being asked to share their memories and experiences of flooding, in a survey to understand how it affects communities.
The county council wants to know about the timing, frequency, extent and impact of flooding from surface water, ground water and minor water courses.
It said the information would help improve its knowledge of flooding.
Drop-in sessions are being held across the county during January for people to discuss their experiences.
Residents and businesses can also complete an online survey, which can be found on the council's website.
The survey closes on 31 March.