Patient dies of suspected swine flu in Eastbourne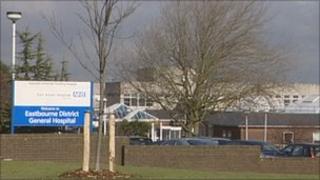 A patient has died of suspected swine flu in hospital in East Sussex in the first death in the South East linked to the virus this winter.
Health bosses refused to reveal any details about the patient, who died at Eastbourne District General Hospital.
A spokeswoman for NHS South East Coast said she could not discuss individual cases because of patient confidentiality.
She said she could not confirm the age or sex of the patient.
"To give that level of detail would reveal the identity of the patient, who might be known in the local area," she said.
NHS South East Coast said on Thursday a total of 51 people were in critical care beds with confirmed or suspected flu in Kent, Sussex and Surrey.