Fatal police shootings in Sussex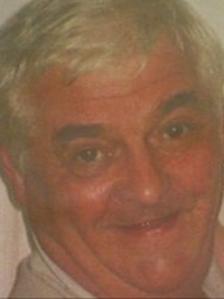 The fatal shooting in Brighton is not the first time armed officers in Sussex have been involved in such an incident.
Last November, an inquest jury ruled police acted lawfully when they shot 64-year-old Mervyn Tussler at a retirement complex.
Mr Tussler was killed after a firearms team was called to his home in Ash Grove, Fernhurst, on 8 May 2009.
The inquest was told that police tried to hold negotiations during a three-hour stand-off, but he did not respond.
When officers entered the property, Mr Tussler was lying on his bed, but suddenly turned and shot at the officers.
A police marksman told how he and a colleague returned fire and Mr Tussler was shot in the chest.
The jury ruled that Mr Tussler was lawfully killed but said certain information was not passed to the silver commander during the stand-off.
This included the disclosure that Mr Tussler sometimes slept with a gun under his pillow and that he might fire at police.
Following the inquest, Mr Tussler's daughter, Sandra Skelton, criticised the force.
She said they had "failed to have a proper plan" when they sent armed officers into her father's home.
The IPCC said its inquiries found no evidence of criminal or misconduct issues for Sussex Police officers.
In an earlier incident, on January 15 1998, James Ashley, 39, was shot dead while naked and unarmed during a raid at his home.
Mr Ashley was shot as he got out of bed at the flat in St Leonards, East Sussex, which police had a warrant to search.
The police officer who fired the fatal shot, Pc Chris Sherwood, was tried for murder but was acquitted in May 2001.
He claimed that he had mistakenly believed Mr Ashley was pointing a gun at him and was about to shoot him.
A further seven officers in Sussex Police faced disciplinary action for their roles in the incident.
The shooting led to the Chief Constable at the time, Paul Whitehouse, resigning.
The family of Mr Ashley was awarded undisclosed damages in 2009 following an admission by the force of a series of failures at different levels before, during and after the raid.
Related Internet Links
The BBC is not responsible for the content of external sites.