'Dying' Sussex woman stole cancer charity cash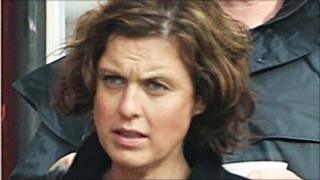 A Sussex woman who told her friends and employers she was dying of cancer has pleaded guilty to stealing money she said she was raising for charity.
Caroline Bull, 38, from Worthing, told friends she had months to live.
Hove Crown Court heard Bull kept £4,500 raised for Cancer Research UK and admitted stealing £8,500 in sick pay from her employers.
Bull pleaded guilty to two charges and was given a 12 month community order to do 200 hours of unpaid work.
The court heard that a number of her friends got matching tattoos with the words "see you on the other side" to show their support for Bull.
She even discussed her funeral arrangements with them.
Bull denied a third charge of theft from Cancer Research UK, which was to be left on file.