Investment in waste water plant to benefit River Ouse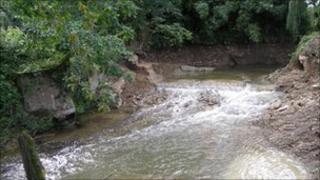 Upgrades to a treatment works in Sussex are under way to improve the quality of waste water being recycled into the River Ouse.
Southern Water is investing £1.9m into the Staplefield waste water treatment works near Haywards Heath.
New plant and equipment, including treatment units and a pumping station, will replace existing parts of the site.
The company said the work was expected to be completed by the summer of 2012.
Staplefield treatment works serves a population of nearly 250 from the Staplefield area, and can process up to 346,000 litres (76,109 gallons) of waste water per day.
A Southern Water spokesperson said that the work would "ensure the treated waste water that leaves the site continues to meet tough standards set by the Environment Agency".