Blueprint for derelict Brighton barracks put forward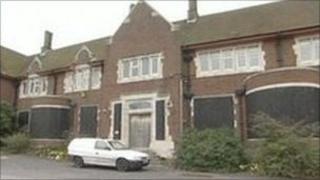 A plan to redevelop the site of a derelict barracks in Brighton has been unveiled.
Brighton and Hove City Council and the University of Brighton have put forward the proposal for Preston Barracks.
They want to build about 300 homes, shops, offices, as well as a new business school with student accommodation.
An earlier scheme for homes and offices was abandoned in March 2009 when a fall in property prices made it unviable.
Councillor Geoffrey Theobald, the cabinet member for the environment, at the Conservative-controlled council, said there was "tremendous potential" in the site.
"It's an opportunity to create a much more impressive gateway on a key route into the city," he said.
The development would take in the barracks site and university land on either side of Lewes Road.
It will include cycle paths and a park connecting the development to homes near Moulsecoomb Station.
The proposal will be discussed by the council on Thursday before being put out for wider consultation.