Airline giant Virgin Atlantic creates 450 jobs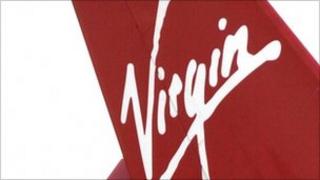 Airline giant Virgin Atlantic has announced the creation of 450 new jobs.
Many of the new jobs, which include 350 cabin staff and 50 pilots, will be based at Gatwick airport.
The Crawley-based airline said it was creating a new route between Manchester and Las Vegas, and increasing London departures to the Caribbean and Ghana.
It will also introduce a new fleet of 10 Airbus A330 aircraft over the next two years, with the first two entering service in the next two months.
Corneel Koster, director of operations, safety and security for Virgin Atlantic, said: "We have enjoyed a good year of recovery and can now look forward to expanding our network and welcoming a new fleet of aircraft."
The airline said the bulk of the new cabin crew roles had been created to support the additional weekly flights from London to Ghana, Tobago, Grenada and Havana.
The launch of the new Manchester to Las Vegas route will create 100 crew jobs in the Manchester area.
The recruitment drive is in addition to the 200 jobs that Virgin Atlantic announced in November for its new contact centre in Swansea.