Brighton flats murder: couple arrested in Winchester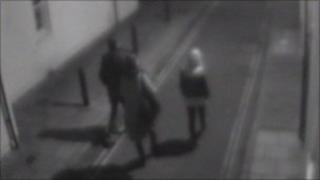 Police investigating the death of a 48-year-old man beaten to death at his flat in Brighton have arrested two people on suspicion of murder.
The body of Jonathan Ellison was found in the early hours of Friday.
A 32-year-old man and a 33-year-old woman were arrested on Saturday evening in a multi-storey car park in Winchester, Hampshire.
Sussex Police said the couple are to be returned to the county on Sunday, where they will be detained and interviewed.
Mr Ellison, known as Jon, had injuries on his hands from trying to defend himself from the attack, carried out with a long blunt instrument.
Police said he had some of the worst deliberate injuries officers had ever seen.
His body, found beside his bed just after 0210 BST by visitors to the Gloucester Street ground floor flat, was fully clothed.
Passers-by
Officers have renewed their appeal for four people who may have vital information to come forward.
The passers-by were in St George's Mews, passing one of the entrances to the flats at 2205 BST on Thursday.
A CCTV image released by police shows what appears to be a man and woman, and perhaps a teenage girl with fair hair, walking towards the junction with Gloucester Street.
A cyclist, believed to be a male, was captured moments later at the same spot riding away from Gloucester Street.
"We are still keen to hear from anyone else who was in or around Gloucester Street in the North Laine area of the city centre on Thursday evening or the early hours of Friday morning and who saw anything suspicious," said Det Insp Carwyn Hughes.