Brighton students help with traveller tracker website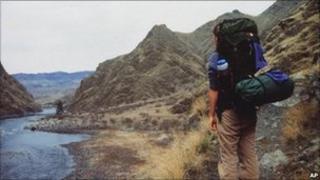 Researchers at Brighton University have helped develop a website which tracks travellers when they journey abroad.
They say the Travellers' Electronic Safety System (Tess) could be used to trace missing people and save lives.
It works by travellers updating their movements and plans via the internet or texting on their mobile phones.
If contact with them is lost, the authorities can use the secure system to trace their last known location before starting the search.
Mike Gibson, whose son Eddie went missing in 2004 while travelling in Cambodia, believes the system could have helped in the search for the 19-year-old.
Mr Gibson, from Hove, said: "It was three months after we last heard from him. We don't know what happened to Eddie in those last couple of days.
"Had we had some method of communication then we may have been able to prevent it. It could have saved him."
Retired police officer and missing person specialist, Nick Johnston, helped set up the website.
Speed crucial
He believes speed is crucial in the first few days after someone is reported missing.
"Parents often ask children to 'contact me once a week' when they go off on gap-year travels and that works for a couple of weeks but they soon forget to call or e-mail and worried families will report their loved ones missing.
"When police officers start investigating, they find relatives can provide only limited and often out-dated information. They make inquiries with overseas police services and Interpol but they sometimes find the trails have gone cold."
Mr Johnston believes travellers are more likely to keep updating the new system because it logs details which would only be accessed by police in an emergency, and not by their parents to check up on them.
He says it adds to existing technology used to trace mobile phone calls and texts because each travellers' account could list travel plans, destinations, and names of friends, giving police more leads in any search.
The idea for Tess began four years ago when Dr Roger Saunders, senior lecturer at the university's Brighton Business School, was approached by the Home Office to conduct research on kidnaps.
He helped set up the website, while questionnaire comments from some of his students helped develop its software.
Travellers pay £20 a year to have access to the system using their own unique log-in key to update their information. Only in the event they need tracing will their account be accessed, and only by the Missing Persons' Bureau.